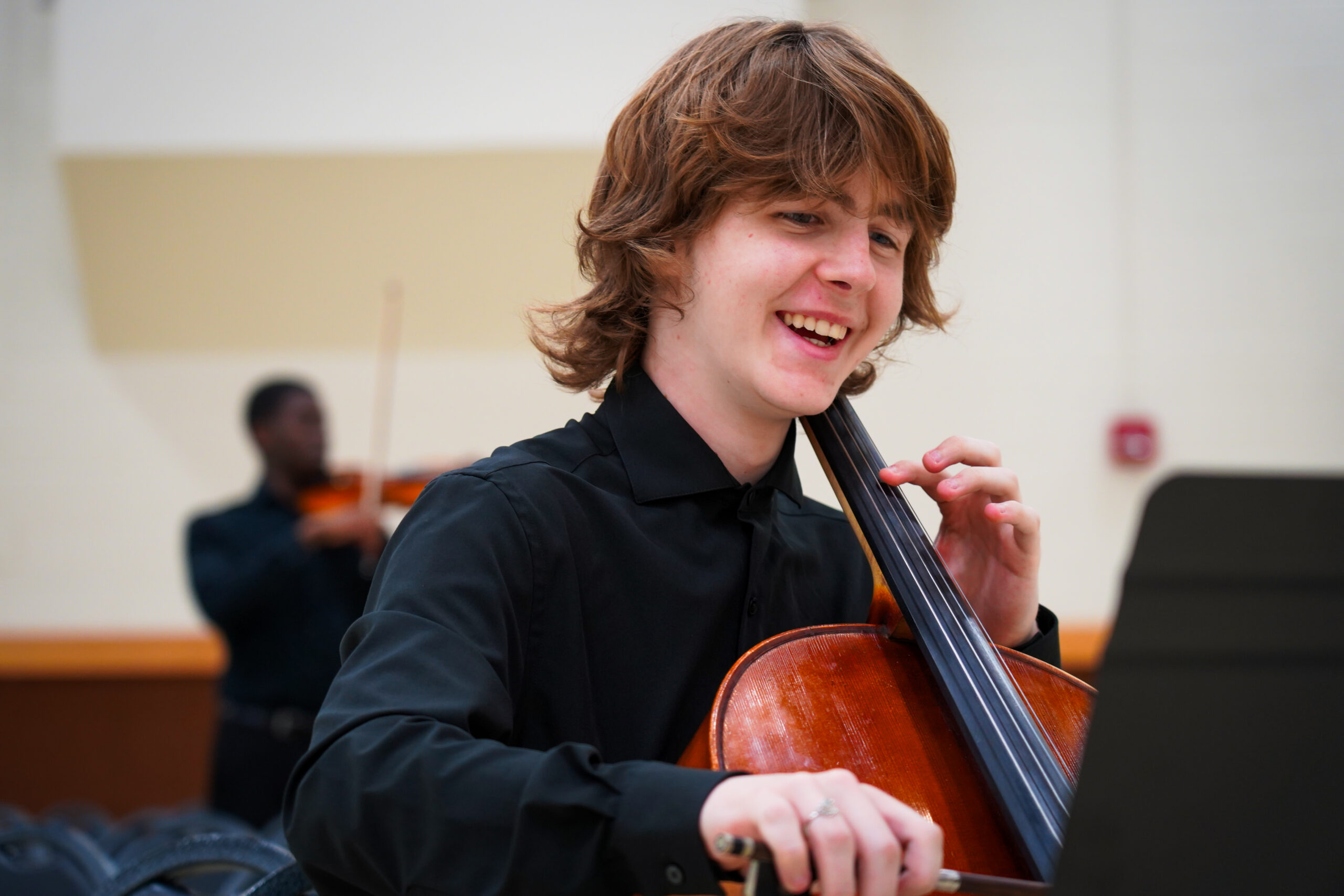 18 Aug

First Ever Medora Music Camp Draws Dozens of Young Performers

For decades, music has been an integral part of the Medora experience. And this year, classical music took center stage for nearly 30 budding artists in the Badlands!

The first annual Medora Music Camp brought 29 students together in mid-August to hone their craft through classical music training, performance building, master classes, and concerts.

Four world-class musicians led the students' four-day musical journeys:
Simona Barbu – Burgum Endowed Chair, Associate Professor of Cello and Graduate Director of Music at the University of North Dakota
Nariaki Sugiura – Associate Professor of Piano and Music at the University of North Dakota
Vinicius Sant'Ana – Violinist who has concertized across four continents, including Carnegie Hall
Yi Dong – Viola educator at Xinghai Conservatory of Music in China
Sugiura said the idea to hold a camp for young musicians in the Badlands came to him last year, when he and Barbu performed as Duo Cantabile in Medora in 2022.
"Albert Einstein said: 'Imagination is more important than knowledge. Knowledge is limited. Imagination encircles the world,'" said Sugiura. "I hope this opportunity helped enrich these students' imaginations, so no matter where they go in the future, their music can help them connect to people."
The camp went beyond music training. Students also took part in varied activities, including Tae Kwon Do lessons, a trip into Theodore Roosevelt National Park, and a night at the Medora Musical.
The Medora Music Camp was made possible by generous support from the Tim & Becky O'Keefe Endowment Fund, whose purpose is to fund visual arts, entertainment, history, and artists-in-residence in Medora. We are grateful to the O'Keefes for helping us create positive, life-changing experiences for young musicians in the Badlands!
We also thank the University of North Dakota and Poppler's Music, Inc. for supporting the 2023 Medora Music Camp.
Here are a few images from the camp: