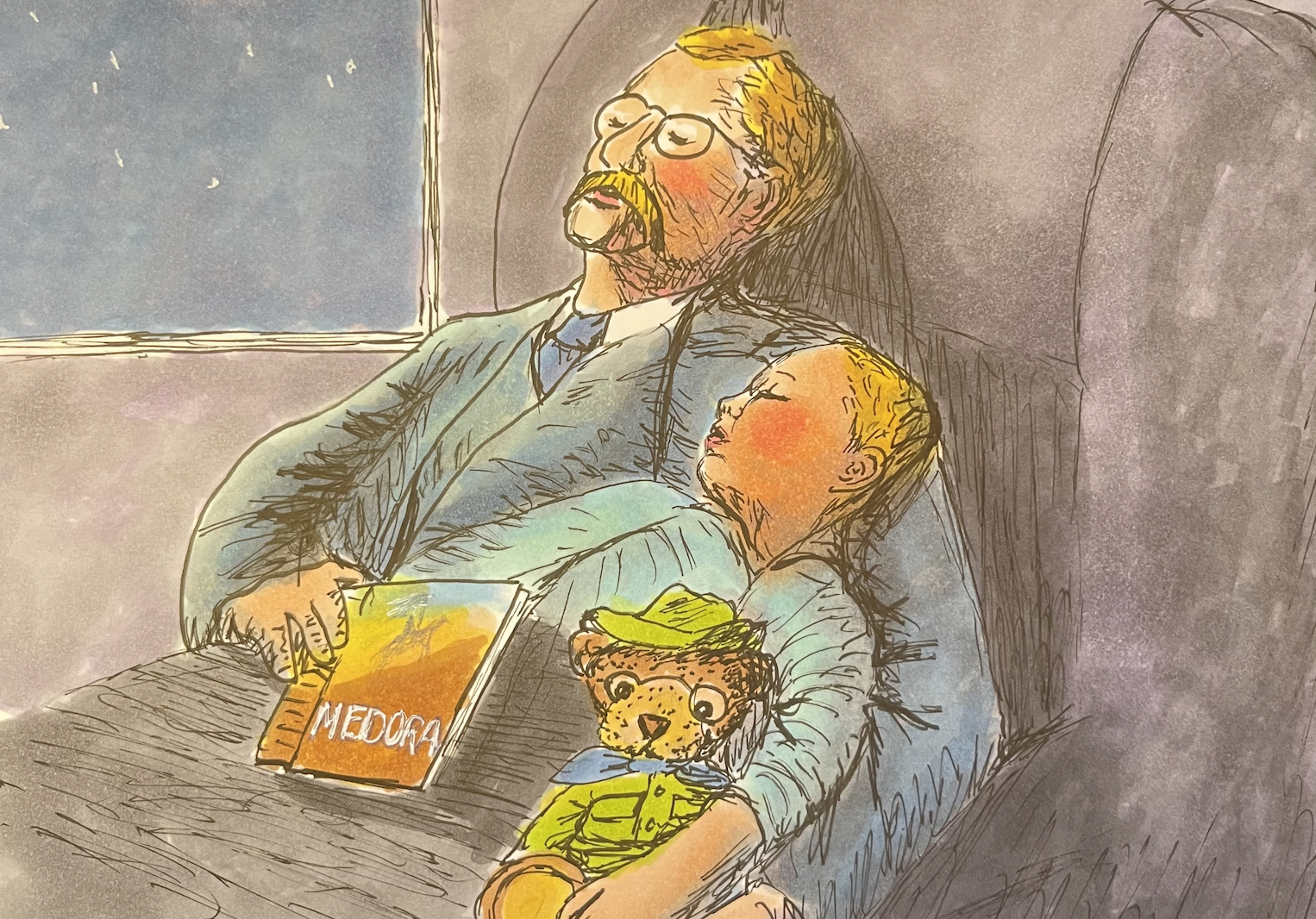 16 Aug

The Magic of Medora: Author & Illustrator Linda Donlin Launches New Book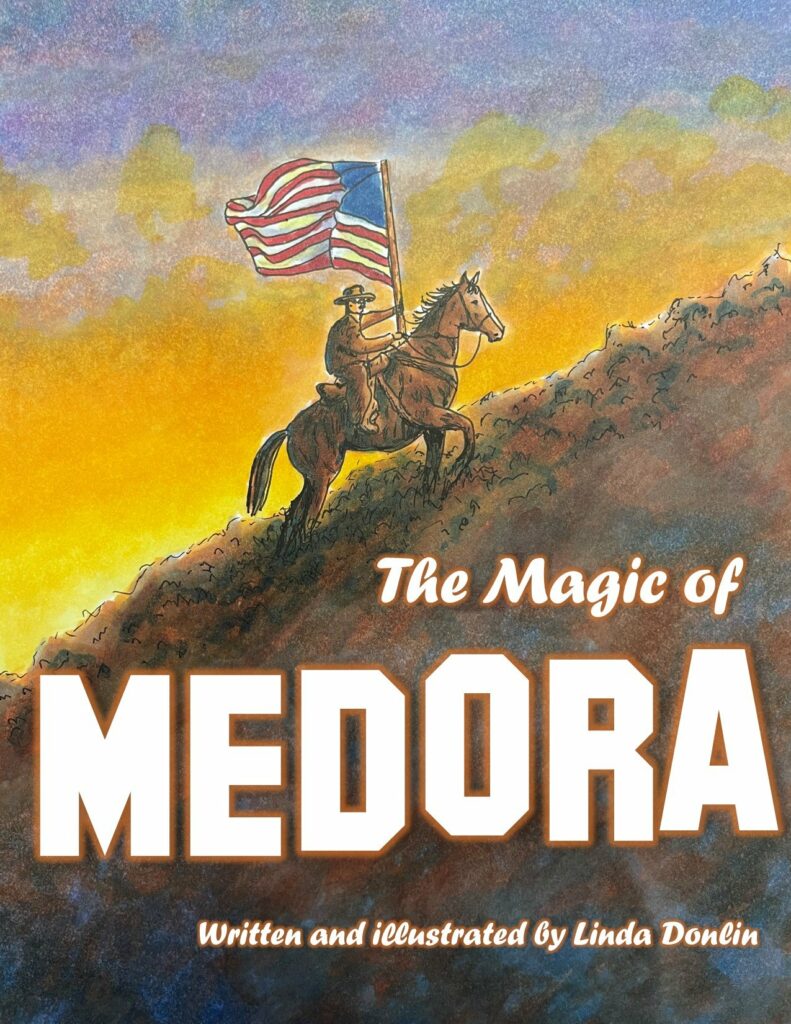 In 2020, Linda Donlin, Bismarck, took her granddaughter Ava to Medora for the first time. Ava loved it but had questions about Medora's historical figures and how this magical town came to be. So they searched for a book to help connect the dots. They didn't find exactly what they were seeking, so they decided to write one – and get the whole family involved!
"We have nine grandkids," Donlin says, "but only two had been to Medora. I felt they were missing out on North Dakota's history, not to mention the experience of our state's greatest adventure destination. I hoped that working on this book would allow them to appreciate Medora as well as leave a legacy in our family."
Donlin pitched her idea to Randy Hatzenbuhler, Theodore Roosevelt Medora Foundation president, who endorsed it. He suggested she interview Rolf Sletten, TRMF board member, who gave her his Medora book to use for reference. During 2022 Linda and her grandchildren, ages 20 to 4, interviewed other experts, including Ed Schafer, Joe Wiegand, Emily Walter and Bill Sorensen, and traveled often to Medora. Her grandchildren kept journals, took photos and drew pictures documenting their research.
A retired public relations professional, Donlin wrote the manuscript and created 45 illustrations for the book. "While I did the creative work, our grandkids provided the inspiration," she says. "I listened to their questions about Medora, observed what excited them, and kept them involved every step of the way."
The book is written in Theodore Roosevelt's voice because Donlin's grandchildren seemed most intrigued by his Medora story. "As you read it, you can imagine him reading it aloud to his grandchildren." Donlin targeted middle-school audiences because that's when they study North Dakota, but she feels "The Magic of Medora" is an easy-read resource for all ages.
You can purchase a copy of The Magic of Medora online now by clicking here!