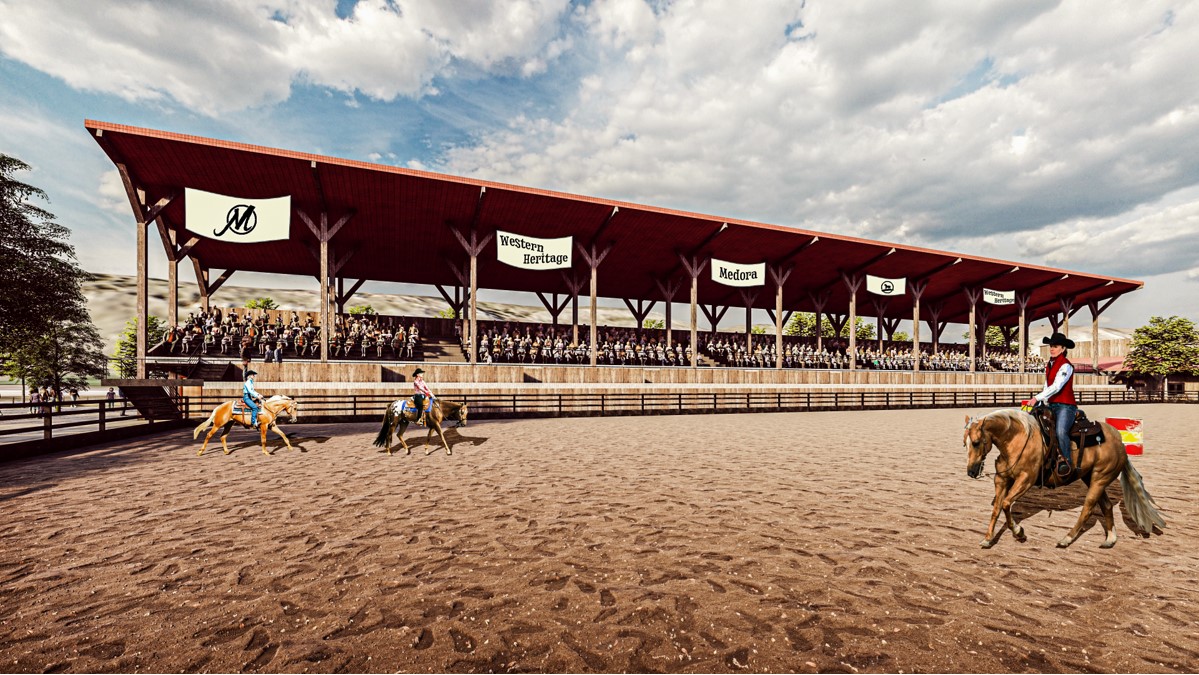 24 Jun

Introducing Western Heritage: Energizing the Western Experience in Medora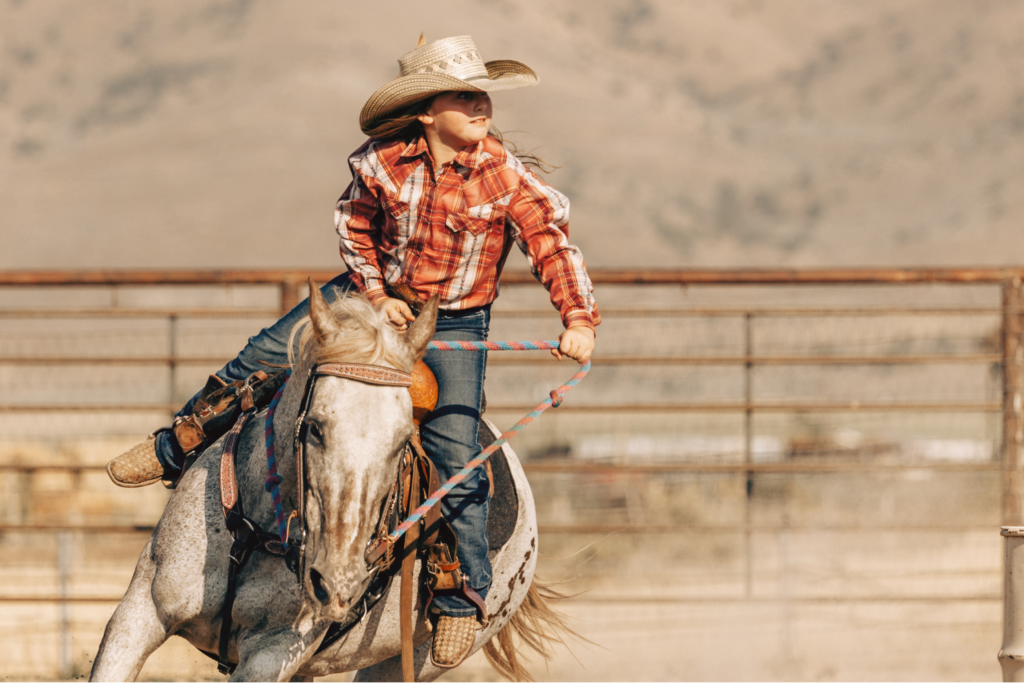 What does it take to make a living in the Badlands of North Dakota?
For an answer, perhaps the best place to look is to our region's cowboy history – and the grit required to tame Dakota territory.
"There isn't anybody that works harder than a rancher, 365 days a year," said Rick Thompson, Executive Director of the North Dakota Cowboy Hall of Fame. "They're responsible for the livelihood of those cattle. That work is hard, and it's long, and it's every day."
That lifestyle – and the "rules" that help a person abide by it – was coined "the Code of the West" by author Jim Owen. Cattle rancher, entrepreneur and TRMF board member Laurel Nelson is an advocate for the set of ethics.
"These principles are timeless in how we should live, behave, and make decisions," said Nelson. "What did cowboys know and do that allowed them to survive and progress in some of the harshest and most rugged environments of their time? They followed these principles."
Inspired by the principles of the Code of the West and the culture it helped create in the North Dakota Badlands, the Theodore Roosevelt Medora Foundation has begun seeking support for our latest initiative: Western Heritage.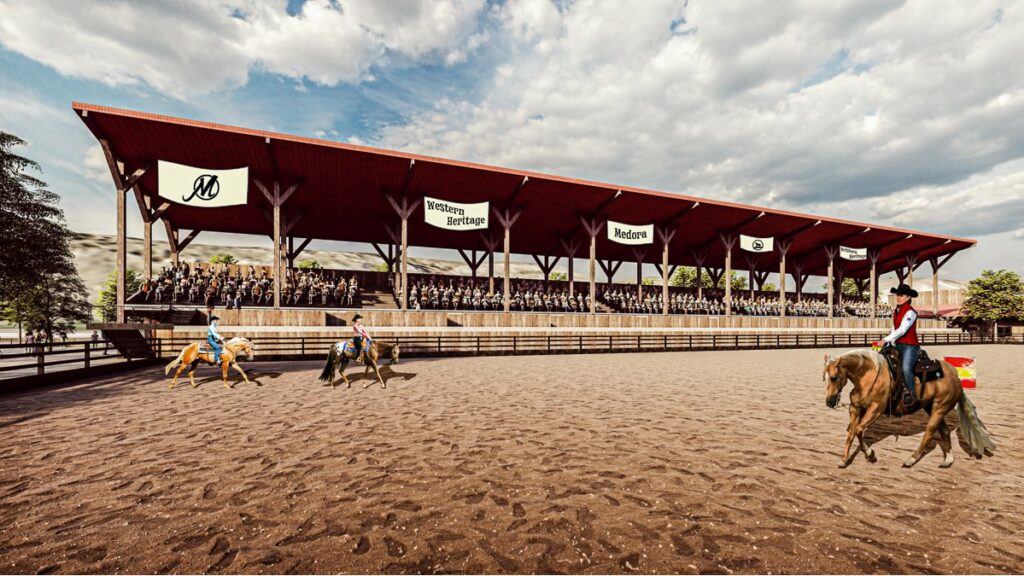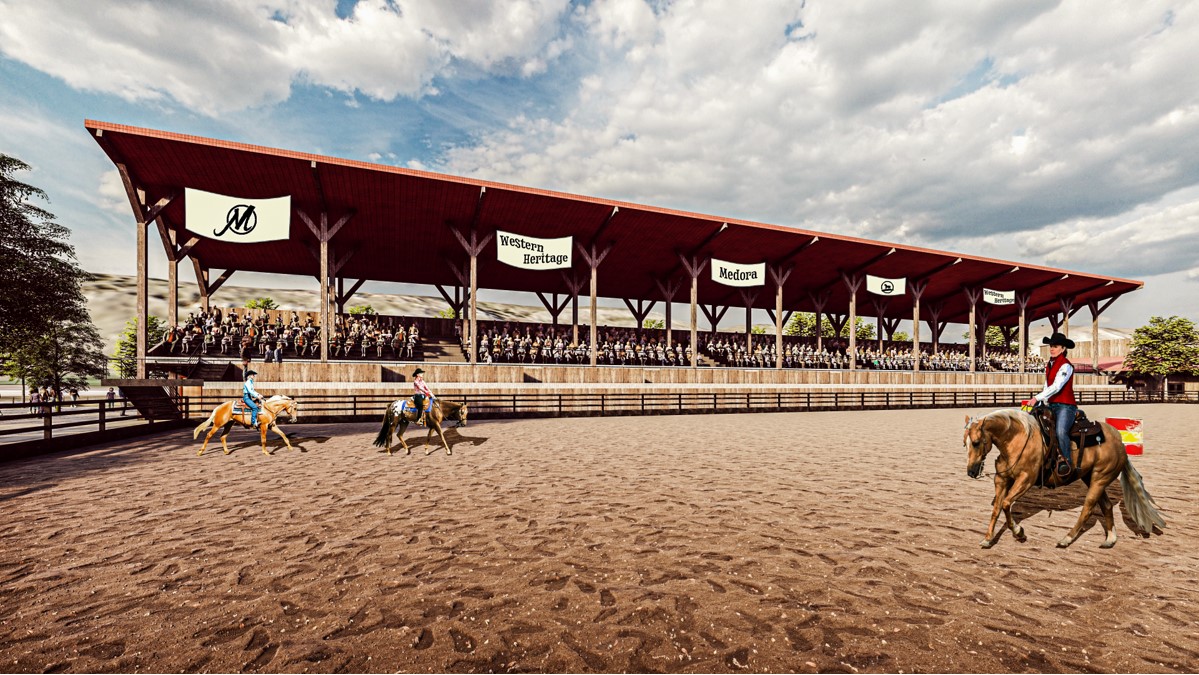 Western Heritage will showcase the cowboy way of life in many ways by creating new facilities on the west side of the Little Missouri River in Medora –  starting with a modern rodeo grandstand and arena, capable of hosting a range of events with up to 2,000 attendees in the awe-inspiring Badlands.
The initiative will also comprise of a practice arena to facilitate animal health, horse stalls, additional campsites, and an interactive learning center, highlighting the fundamentals of Western life to inspire visitors of all ages.
"This is the Theodore Roosevelt Medora Foundation's highest capital project priority," said TRMF President and CEO Randy Hatzenbuhler. "And it's a perfect fit for our organization's vision to connect people to historic Medora for positive, life-changing experiences."
"Our founder Harold Schafer was passionate about this place and its cowboy history. It's why we feature live horses on stage each night at the Medora Musical," said Hatzenbuhler. "The Western Heritage project will take this idea even further. Western Heritage in Medora will include a whole host of facilities to educate and inspire people to reconnect with the land and where their food comes from."
We look forward to sharing even more details about Western Heritage with you in the coming months. For now, we invite you to reach out to our Development Team at 701.223.4800 to learn more and discuss ways that you can support Western Heritage in Medora!