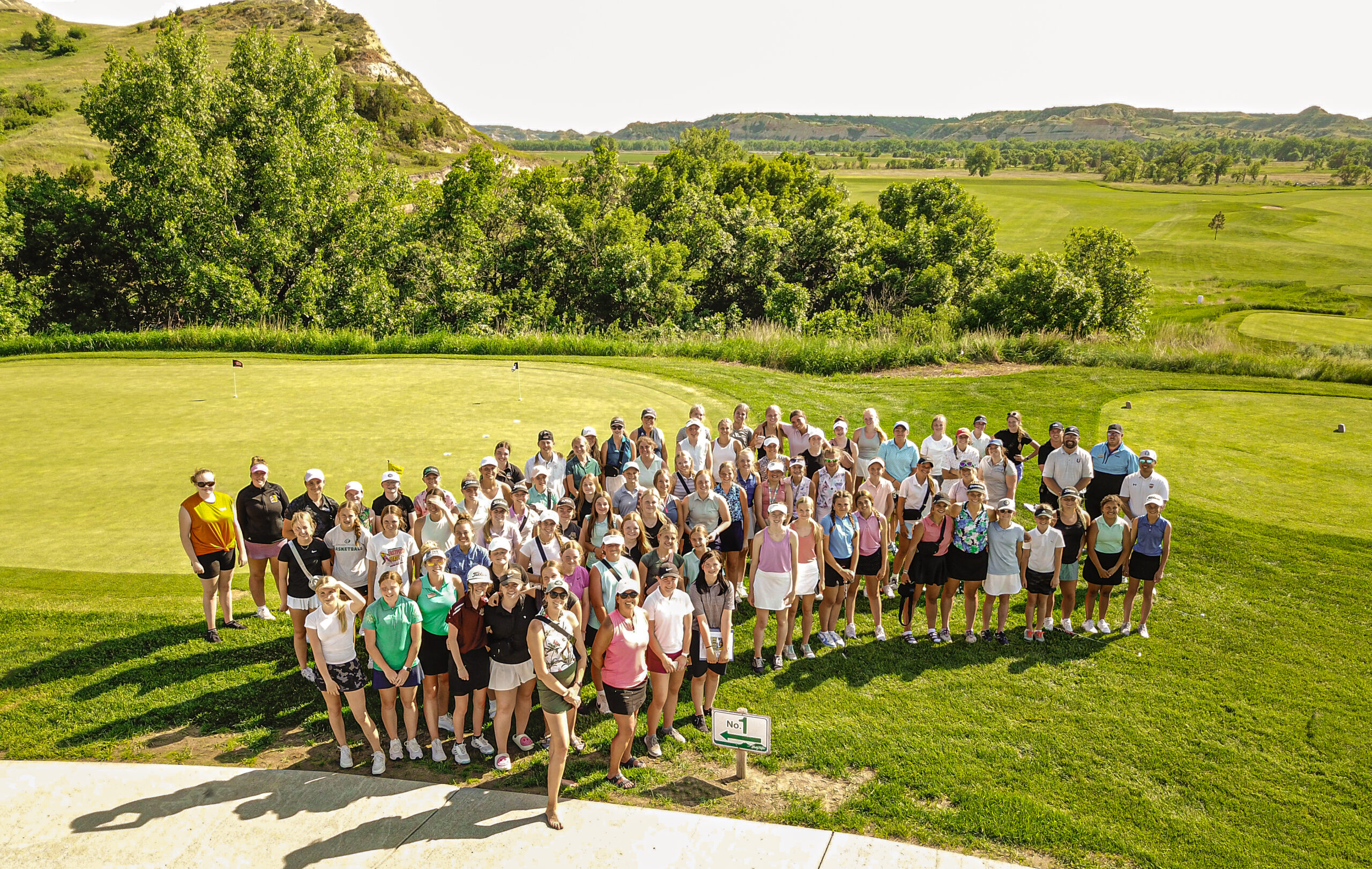 17 Jun

The Medora Girls Golf Camp: A New Experience For Young Golfers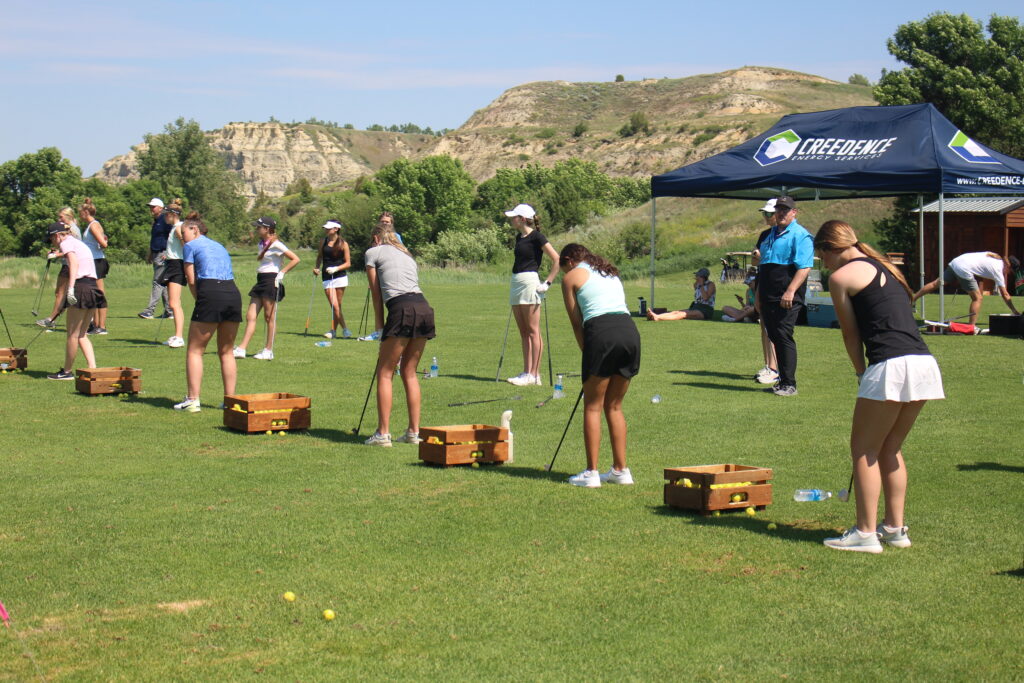 What made the first-ever Medora Girls Golf Camp so impactful to the 100 girls who gathered in the Badlands in June?
The answer, according to one of the participants, goes beyond the game.
"It wasn't just about who was the best golfer," said Lizzy Bachler, a high school senior from New Salem. "It was about helping us leave feeling more confident in ourselves as people. And I can say that I did."
The Medora Girls Golf Camp was a two-day experience for girls age 13 to 18 in early June. It brought young golfers of all skill levels to Bully Pulpit Golf Course to hone their swing, make new friendships, and master valuable leadership skills.
"We were able to create an event that would take care of the minds, bodies, and spirits of the young athletes who took part," said TRMF Major Gift Officer Daniel Gannarelli, who spearheaded the event.
"The first thing I noticed was that everyone I met was extremely nice," Bachler recalled. "Everyone went out of their way to be helpful, to make us feel at home and enjoy the camp."
When they weren't learning from collegiate coaches on the course (or having friendly competition on the Little Bully Pulpit Mini Golf Course), they were taking in great presentations – from fitness and self-image discussions with Rock Gullickson and Dr. Tana Trotter to leadership lessons from Lieutenant Governor Tammy Miller.
"You don't change someone's life by teaching them to hit a 300 yard drive," Gannarelli said. "We wanted to take care of the whole person."
"It was a motivating camp," said Bachler. "I left wanting to do something bigger than play a game of golf."
The 2023 Medora Girls Golf Camp was made possible by generous sponsors: the Dakota Junior Golf Association, First Western Bank & Trust, STOPit Solutions, Troika Giving, and Dr. Melissa Spelchen.
We are grateful to everyone who helped make the Medora Girls Golf Camp a success – and we're already looking forward to 2024! If you want to learn more about how you can make an impact on young athletes in Medora, click here to let Daniel Gannarelli know you're considering making a gift of support.