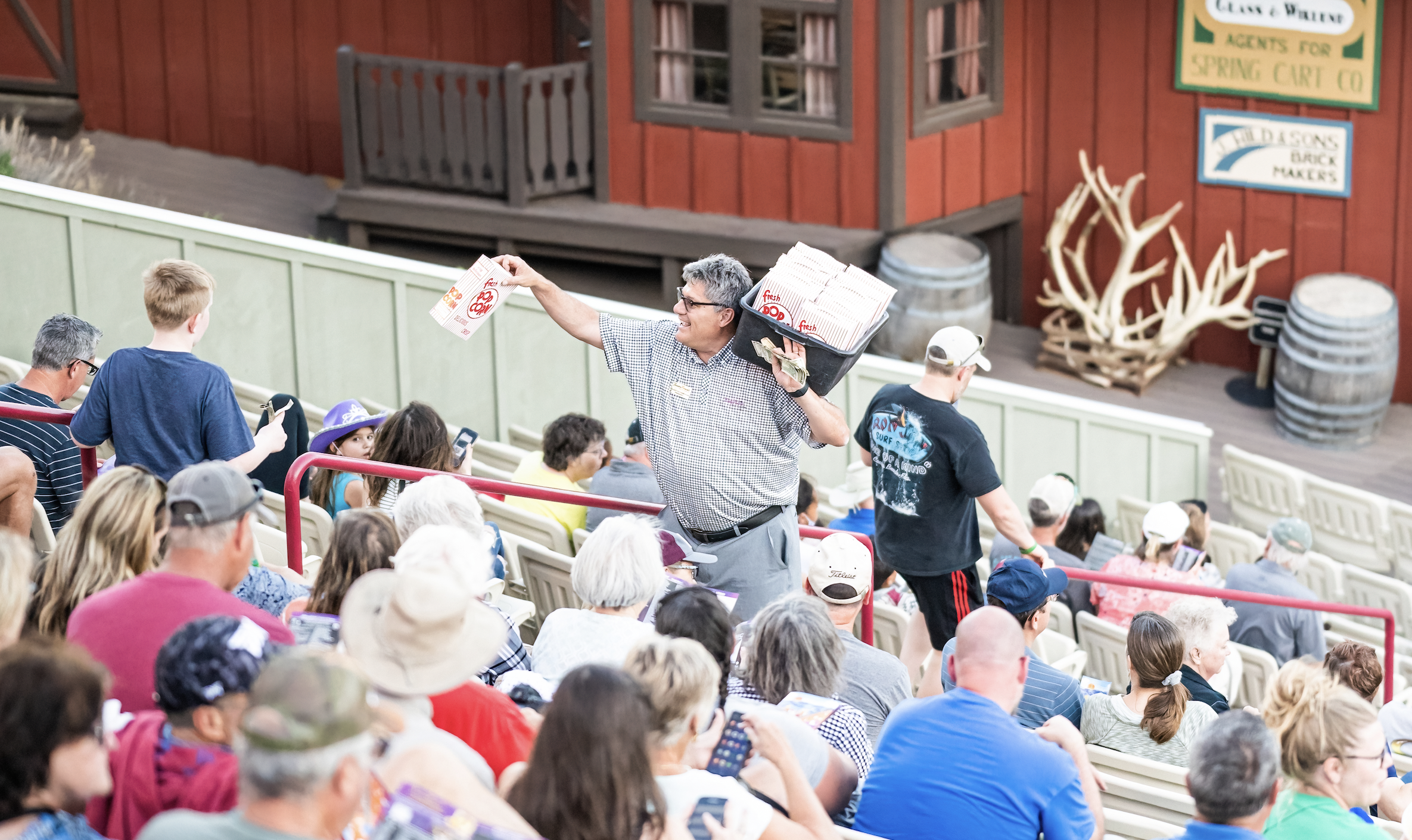 20 May

Legendary Leadership: Randy Hatzenbuhler Receives Travel & Tourism Award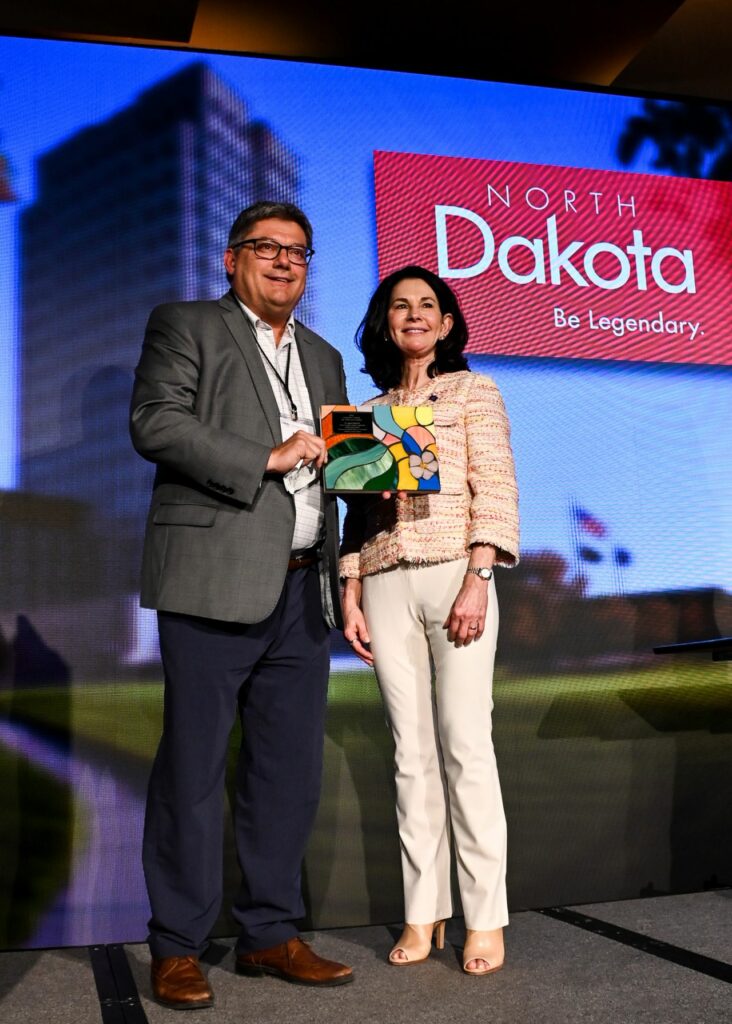 North Dakota's most iconic popcorn salesman was celebrated for his legendary impact on our state's tourism industry this May.
TMRF President & CEO Randy Hatzenbuhler was presented with the Legend Award for Travel & Tourism Industry Leadership in May of 2023.
The award recognizes an individual who has demonstrated legendary leadership in the tourism industry statewide and beyond, with an emphasis on "a significant impact in visitor spending and/or creating differentiated communities," according to the State of North Dakota.
In Medora, Randy's impact in that criteria is unmistakable. He oversaw threefold growth in visitor spending over the last two decades – from approximately $6 million in 2003 to $23 million in 2022.
Randy has also been committed to philanthropy, leading TRMF to receive $68 million in philanthropic gifts during his three-decade tenure with the organization. Such philanthropy has led to improvements all over Medora – from renovations at the Burning Hills Amphitheatre and the Rough Riders Hotel to the development of new destinations like Bully Pulpit Golf Course and Point to Point Park.
But it's his popcorn selling at the Medora Musical that is emblematic of what sets Randy apart most. It's a testament to his style of leadership: never asking anyone to do a job that he wouldn't do himself – and setting an example for the rest of us of what it truly means to serve the public.
Congratulations, Randy!