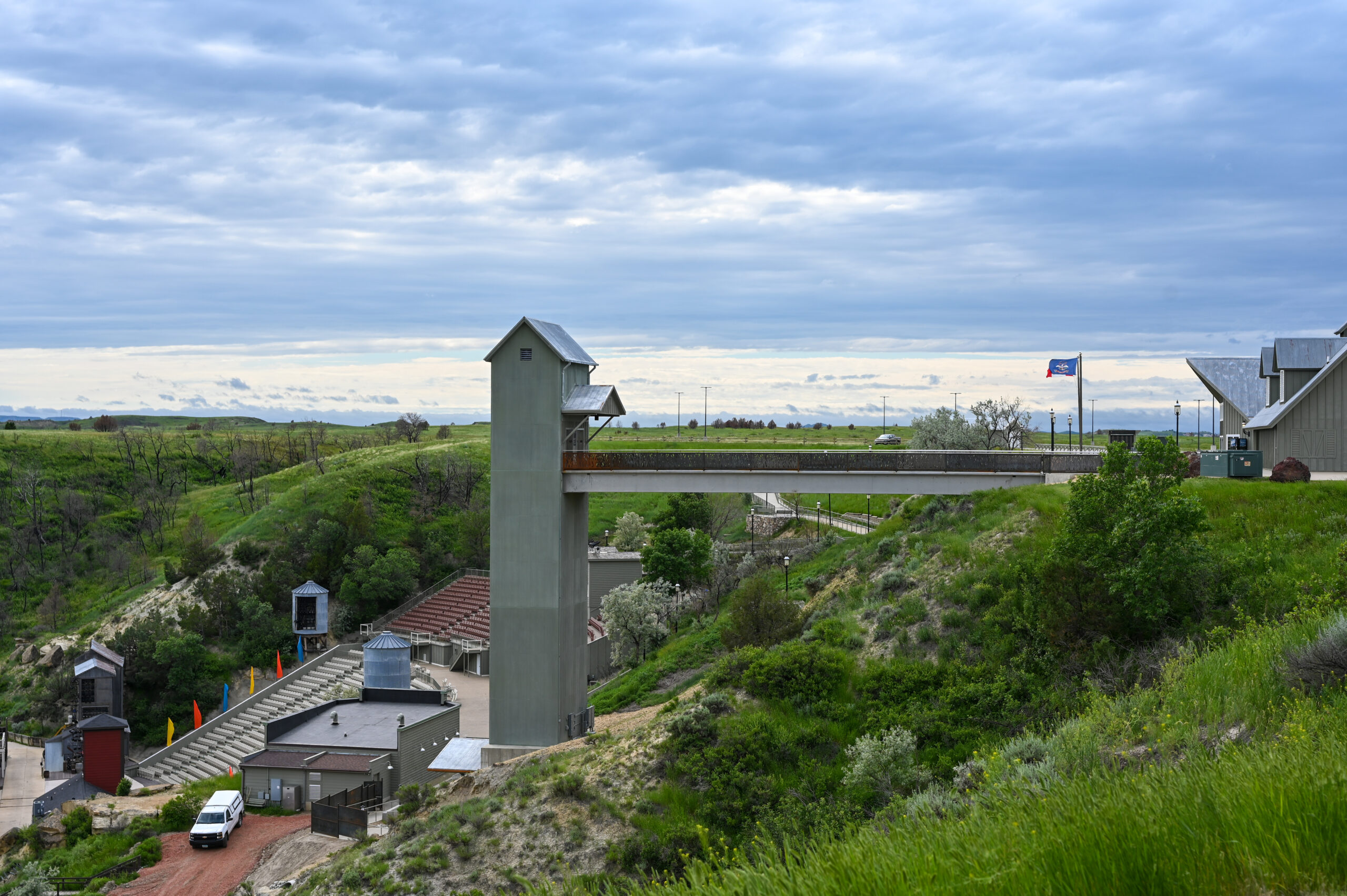 04 Nov

An Elevated Experience: High-Capacity Elevator Serves All Abilities at Medora Musical

The Medora experience is meant to be enjoyed by people of all ages and abilities. That's why we remain committed to a better experience for our guests who are elderly and to families who visit Medora with mobility and sensory disabilities.

That's also why June 8th, 2022, marked a significant date in our vision for Access Medora!

With profound thanks to the Engelstad Foundation and their $1 million gift, two new high-capacity elevators opened for use at the Burning Hills Amphitheatre. We also owe a thank you to the State of North Dakota. We were awarded a $1 million Tourism Transportation Grant during the 2021 Legislative Session.

We're also pleased to report that the escalator is being refurbished this spring. Funding for that project was approved during the 2021 legislative session.

Safe, convenient access to the Burning Hills Amphitheatre is critical. Former TRMF board members Hannelore and John Davis say the elevators have been an important addition.

"My wife was in a wheelchair when we went out there last summer," John said. "That was a Godsend with the wheelchair. As you get older you can appreciate things like that."

The addition of these elevators was the first major project to increase accessibility since the Amphitheatre was rebuilt in 1992.

While they were a great addition to replace golf cars on the ramp and improve the entrance and exit experience from both safety and convenience standpoints, the elevators also serve guests who need to leave unexpectedly. And they offer efficient access for emergency responders.