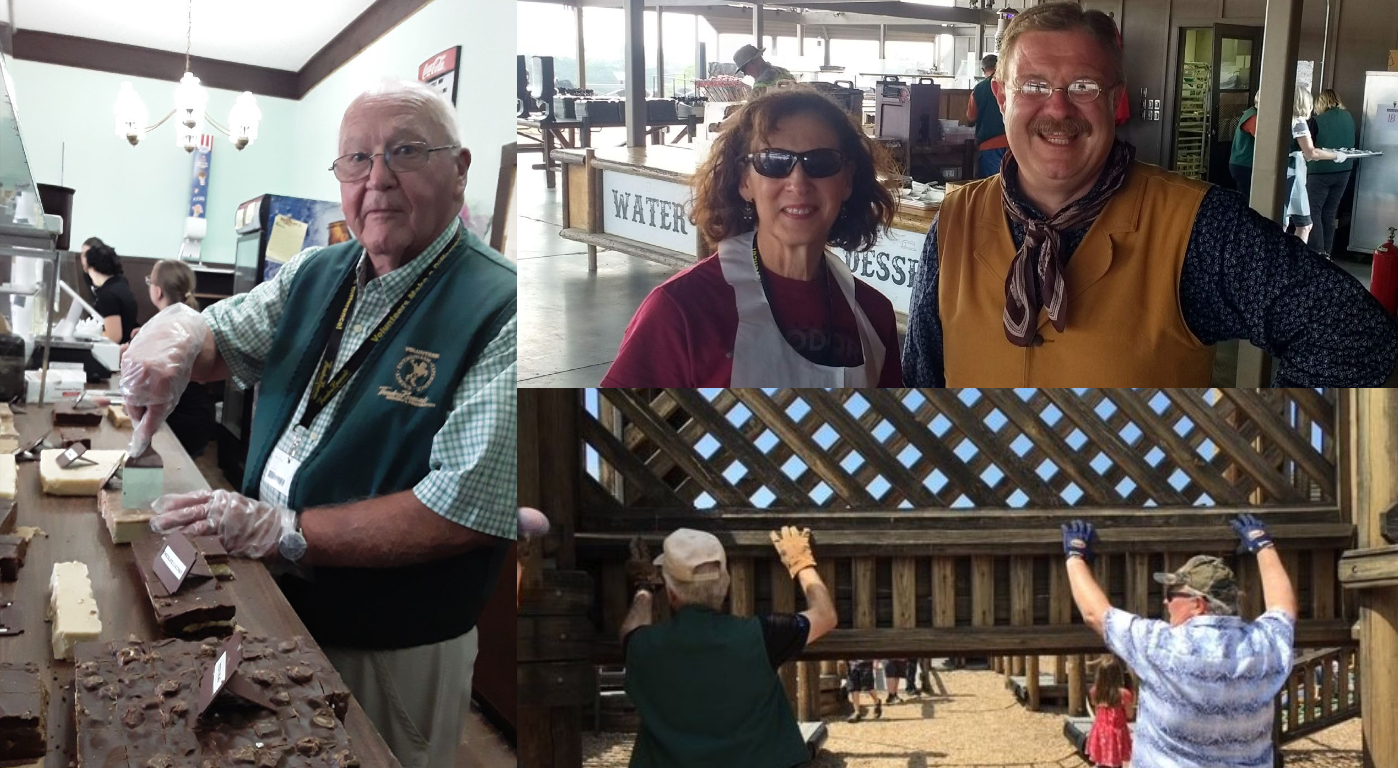 13 Oct

We Built This City: Volunteers Make Invaluable Impact on Medora in 2022

On every block of every street in Medora, North Dakota, you'll find evidence of passion, purpose, and hard work on behalf of TRMF's amazing volunteers.

Few know this as well as Dick Grosz, who has made the annual trip from Sioux Falls, South Dakota, to volunteer in Medora with his wife Dee since 2005.

"It's good for a person!" Dick said. "We can go back to Medora now and see what we've done—and remember the people we worked with to get it done. That's special."

Dick's elbow grease can be found all over Medora from the wooden boardwalk outside the Rough Riders Hotel to the wood stain on the Schafer family cabin. But the impact of volunteerism in Medora goes far beyond manual labor.

Our 800+ annual volunteers build the community of Medora on the strength of their fellowship.

"It's like coming up for a family reunion, really!" said Viola Wysocki of Grand Forks. "We greet each other just like family."

And in some cases, they literally built a city! In 2001, a group of volunteers constructed the Medora Children's Park in less than five days. And last summer, a team of volunteers and folks from Bravera Bank refreshed the park.

Charles Cullen was there for both occasions. "It's been well used over the years," he said. If the Lord should tarry, it will be here for another twenty-one years!"

From major projects to smaller, often unseen duties, our volunteers carry the spirit of work that would make Teddy Roosevelt and Harold Schafer smile from ear to ear.

We can't thank our volunteers enough for the amazing work they do so selflessly each year in Medora.