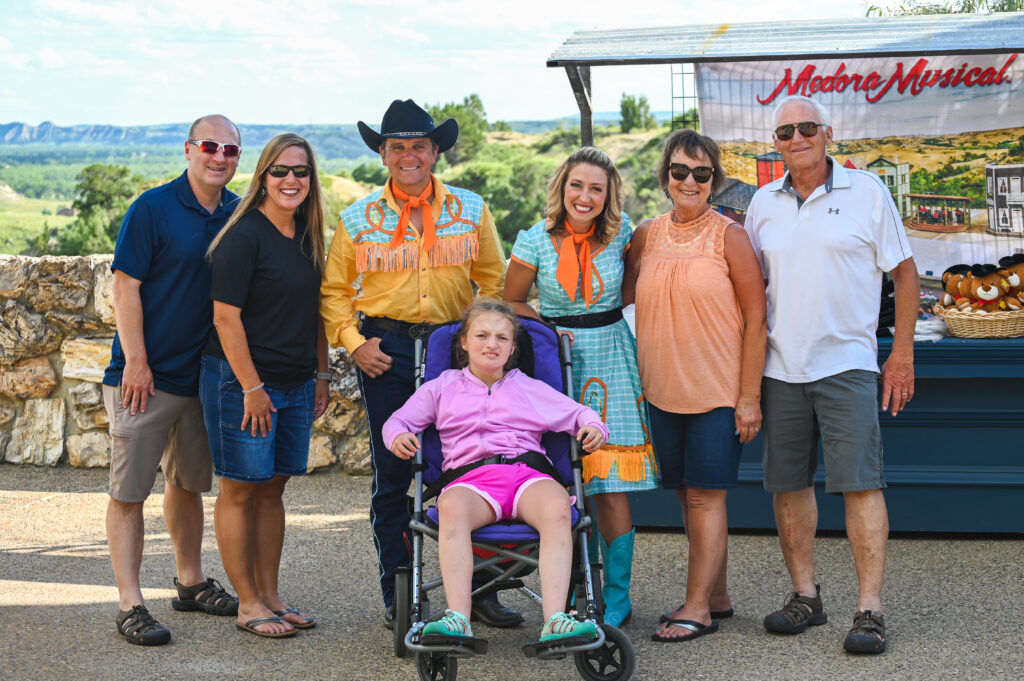 16 Aug

Medora WISH: 1,400+ free Medora Musical tickets, one VIP experience in 2022!

A growing program whose mission is to make Medora a lower-cost experience for families had another great year in 2022!

Medora WISH was created and initially funded by Don & Pat Clement and Michael & Vicki Zaun in 2019. Since then, hundreds of people have contributed to the fund that allows us to host Medora WISH Kids Free weeks each summer at the Medora Musical — and more than a dozen people and organizations have pledged $25,000 or more to the cause!

In 2022, 1,425 tickets to the Greatest Show in the West were provided to kids age 17 and under during Medora WISH Kids Free Week, July 2 – 10!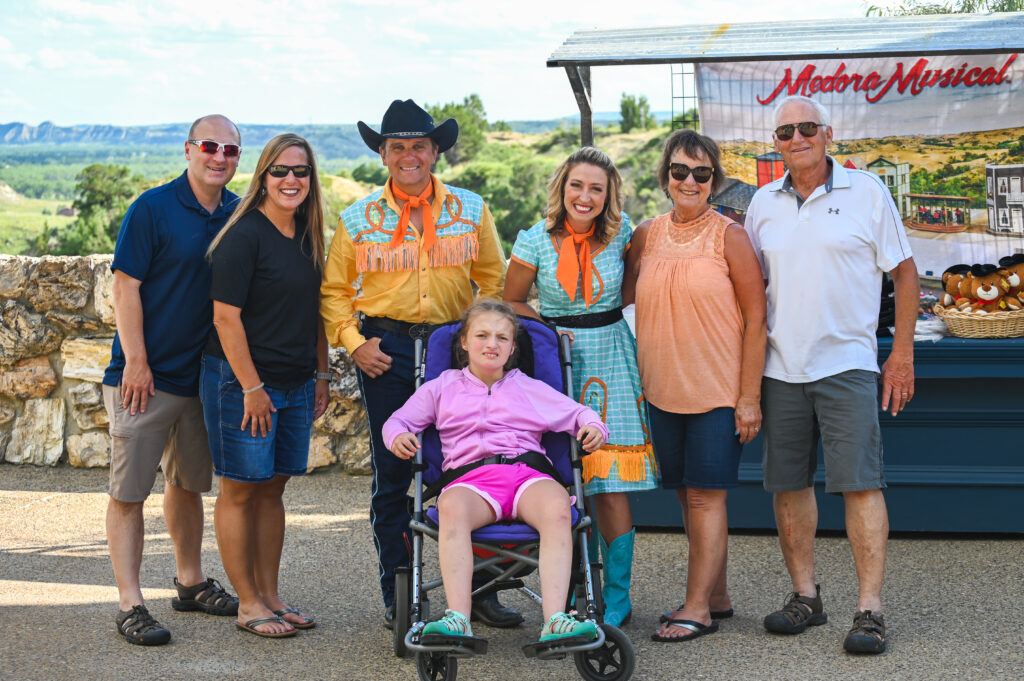 But the Medora WISH fun didn't stop there.
Later in July, we welcomed 16-year-old Alyssa Koenig to Medora for a VIP experience, in partnership with the Anne Carlsen Center in Jamestown! Alyssa, along with her parents and grandparents, enjoyed ice cream, built a custom stuffed animal, and took in great Medora attractions like the Medora Magic Show and the Medora Musical.
"The one thing Alyssa seems to love in life is music," said Jim Koenig, Alyssa's father. "When music is on, she just smiles."
"Her eyes lit up when she met the cast of the Medora Musical," said Kim Koenig, Alyssa's mother. "What a special experience for our family."
To learn more about Medora WISH, click here or visit with our Development Team at 701-223-4800. We invite you to watch the video below to learn more about how Medora WISH came to be, hear from its founders, and see more of Alyssa's special visit to Medora!