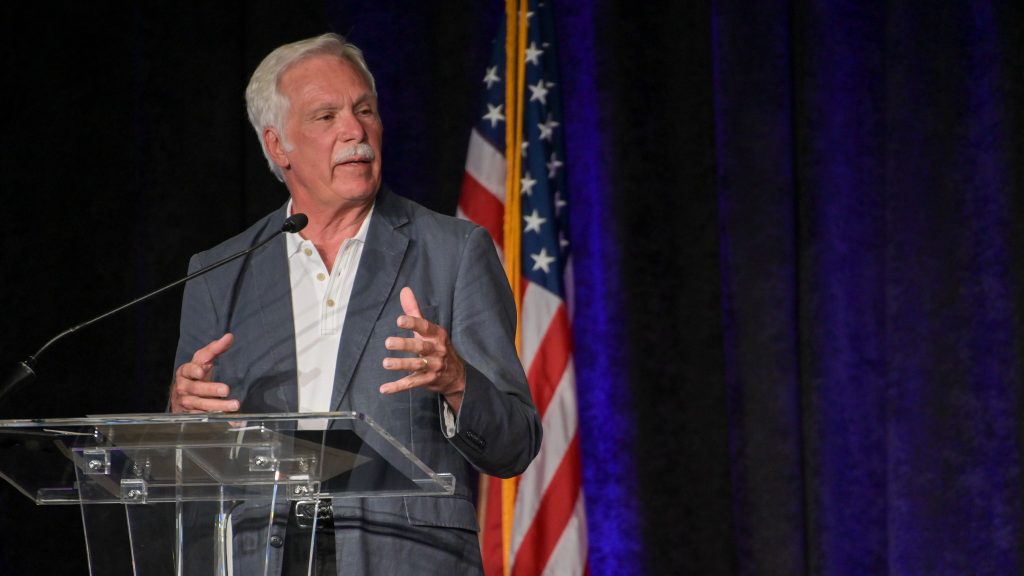 16 Jun

Ed Schafer Retires from TRMF Board of Directors, Shares Optimism for Medora's Future

After twelve years of active leadership and a lifetime of interest in and dedication to Medora, Ed Schafer has retired from his position as Chair of the Theodore Roosevelt Medora Foundation (TRMF) Board of Directors.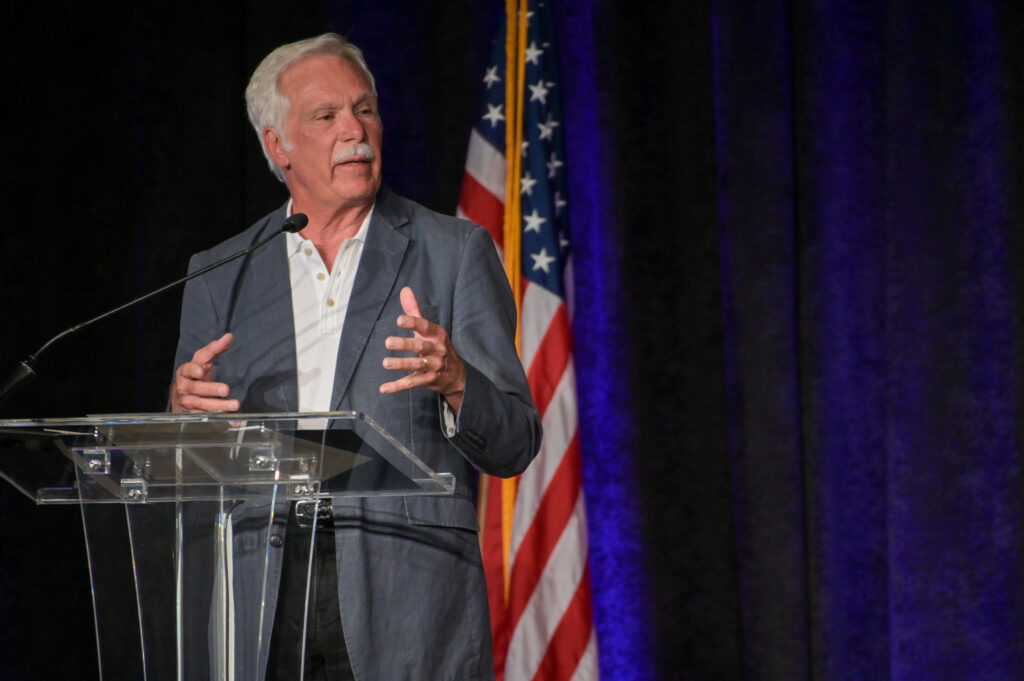 Schafer delivered his farewell address to friends and supporters of TRMF on Saturday, June 11 at the annual Rough Riders Roundup luncheon in Medora.
He reflected on his long family history in Medora. His father, Harold Schafer, began investing in the revitalization of the town in the 1960s. "I traveled beside my dad to and from Medora long before the seeds of the new Medora were planted." In 1986, he oversaw the transition of the Medora Division of the Gold Seal Company into the public non-profit Theodore Roosevelt Medora Foundation.
In his twelve years as Chair of the Board of Directors, TRMF grew and thrived in substantial ways. Historical landmarks, like the Von Hoffman House and the Ferris General Store, were restored. A campus-style employee work and social space, the Life Skills Center, was constructed. TRMF expanded its lodging offerings by adding the Elkhorn Quarters. And recent additions, such as Point to Point Park and the high-capacity accessible elevator at the Burning Hills Amphitheatre, were approved during Schafer's tenure.
In his farewell remarks, Schafer said his passion for Medora stems from its ability to "inspire people to self-generate the attributes of freedom."
Schafer told those in attendance: "I hope you can look around this place and think about endurance. The Badlands have survived glaciers, storms, erosion, petrification, and fires—and they're beautiful. Let that be a lesson to us in life's storms and difficulties. We can persevere."
In a farewell letter to supporters of the foundation, Schafer expressed optimism for the future of TRMF. "Our organization's success has been because of people like you. I am confident the Theodore Roosevelt Medora Foundation has a bright future."
Tim O'Keefe, TRMF's new Chair of the Board, expressed gratitude for his predecessor's long history in Medora. "As history and legend have it, some 60 years ago, Harold Schafer and his young son Ed stood on the top of the bluff overlooking Medora, when Harold said 'This place is too special not to be preserved.'"
"Over the last sixty years, no one has been more a part of seeing Harold Schafer's vision for Medora become a reality than Ed," O'Keefe said.
North Dakota Governor Doug Burgum also praised Schafer's dedication to the service of others. "Theodore Roosevelt said 'The great prize in life is the opportunity to work hard at work worth doing.' Ed and Nancy Schafer grabbed that prize. The difference they've made in people's lives, not just here in Medora, but throughout their entire careers, is really incredible."