24 Jun

Medora Wish Kids FREE Week To Be Held July 3rd to July 11th, 2021

(Medora, ND) – The Theodore Roosevelt Medora Foundation (TRMF) is pleased to announce Medora Wish Kids FREE Week—an opportunity for kids 18 and under to see the Medora Musical and other attractions free of charge—will take place July 3rd through July 11th this year.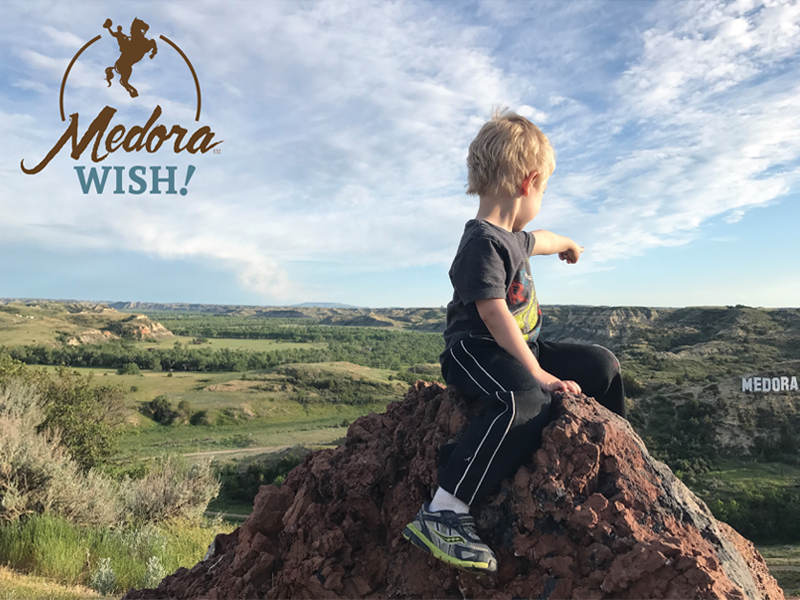 Medora Wish is an endowment inspired by TRMF Founder Harold Schafer's desire to keep costs low for families who hope to visit Medora and attend various activities, including the Medora Musical. Since its inception, more than 3,300 kids have attended the musical free of charge thanks to Medora Wish.
In 2021, nine days will be dedicated to Medora Wish: Saturday, July 3rd through Sunday, July 11th. On these days, kids 17 and under will be welcomed to the following attractions at no cost:
"Our founder Harold Schafer had the right idea when he made it a priority to keep prices manageable for families," says Kaelee Knoell, Marketing Manager for TRMF. "Thanks to generosity of people around the country, we've been able to welcome thousands of kids to Medora free of charge. It's a wonderful thing."
The Medora Wish endowment was initially funded by Don & Pat Clement and Michael & Vicki Zaun, and has been substantially supported by the philanthropy of nearly two dozen other Medora lovers.
Families who wish to take advantage of Medora Wish Kids FREE Week are reminded to purchase tickets ahead of time at Medora.com.
###
TRMF CONTACT:
Tim Olson, Foundation Communications Specialist
Theodore Roosevelt Medora Foundation
(701) 223-4800 / [email protected]