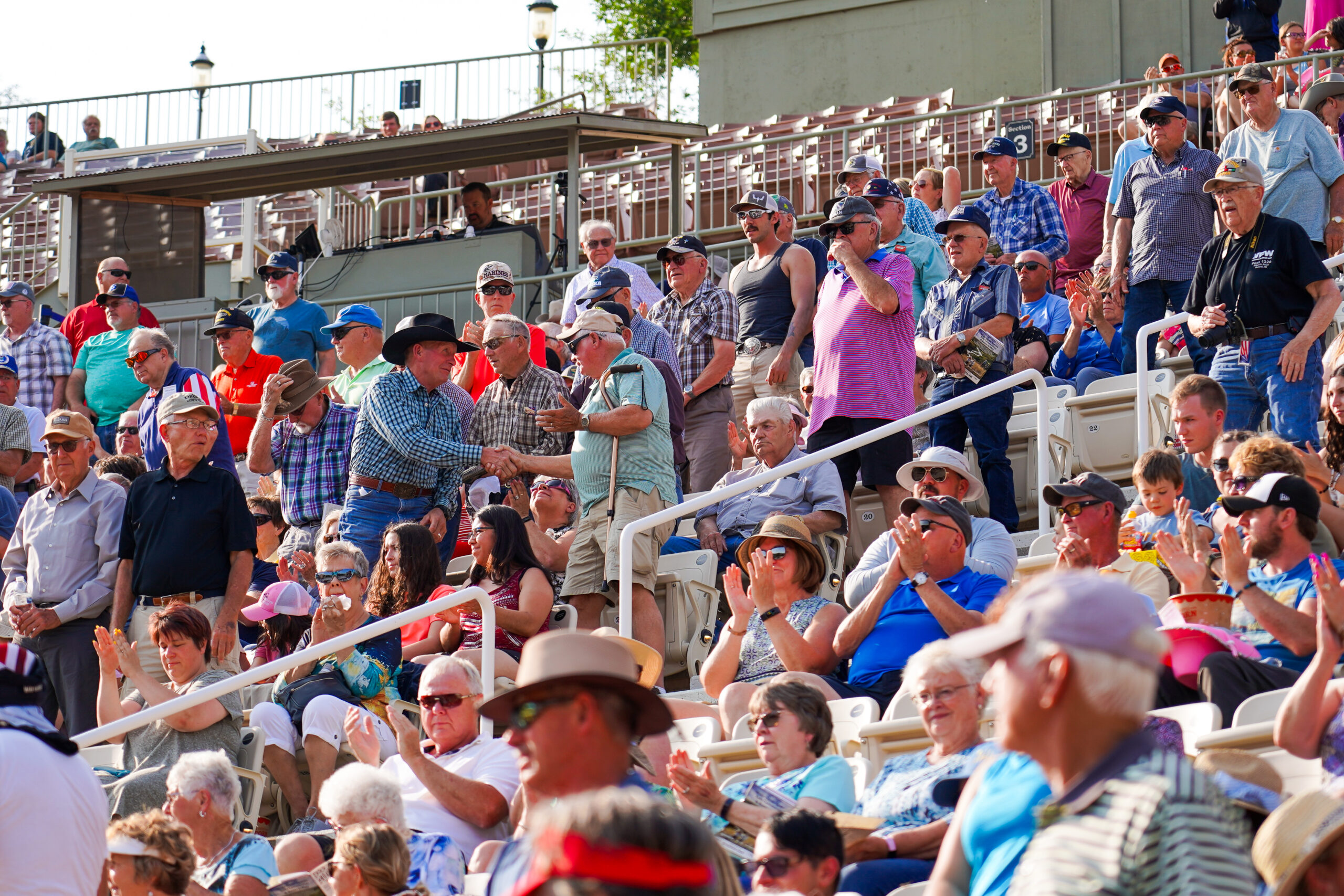 11 Jul

Hundreds of Veterans Honored in Medora During 2023 Appreciation Day

We strive to honor our nation's heroes every day in Medora – but Sunday, July 9 was extra special.

On Veterans and Military Appreciation Day in Medora, we welcomed 518 active duty, retired, and reservist military members to the Medora Musical at no cost. The free tickets were made possible by the Veterans Endowment: a growing fund that allows us to pay tribute to the men and women who keep us safe.

What else made the 2023 Veterans and Military Appreciation Day in Medora special?
A flyover of a historic Beechcraft T-34 Mentor trainer aircraft, flown by retired Col. Bill Griffin and made possible by Kathy Neset, President of Neset Consulting and member of the Theodore Roosevelt Medora Foundation Board of Directors
A 90-minute question-and-answer panel featuring four great veteran presenters: U.S. Army Specialist Ray Nay, U.S. Air Force Sgt. Emily Walter, U.S. Navy RADM David Architzel, North Dakota National Guard Sgt. 1C Lucinda Bolyard, and U.S. Marine Lt. Col. Nathan Huntington.
The presentation of colors by the Veterans of Foreign Wars and American Legion Color Guard from Mandan, North Dakota
A keg social for veterans at the Pitchfork Steak Fondue
Displays by the Bismarck Vet Center, Western North Dakota Honor Flight, and the Service Member and Family Support Center
We are deeply grateful to everyone who has made contributions to the Veterans Endowment – and humbled that we are able to serve military members and their families each summer in Medora. See the photo gallery below for more sights from Veterans and Military Appreciation Day!