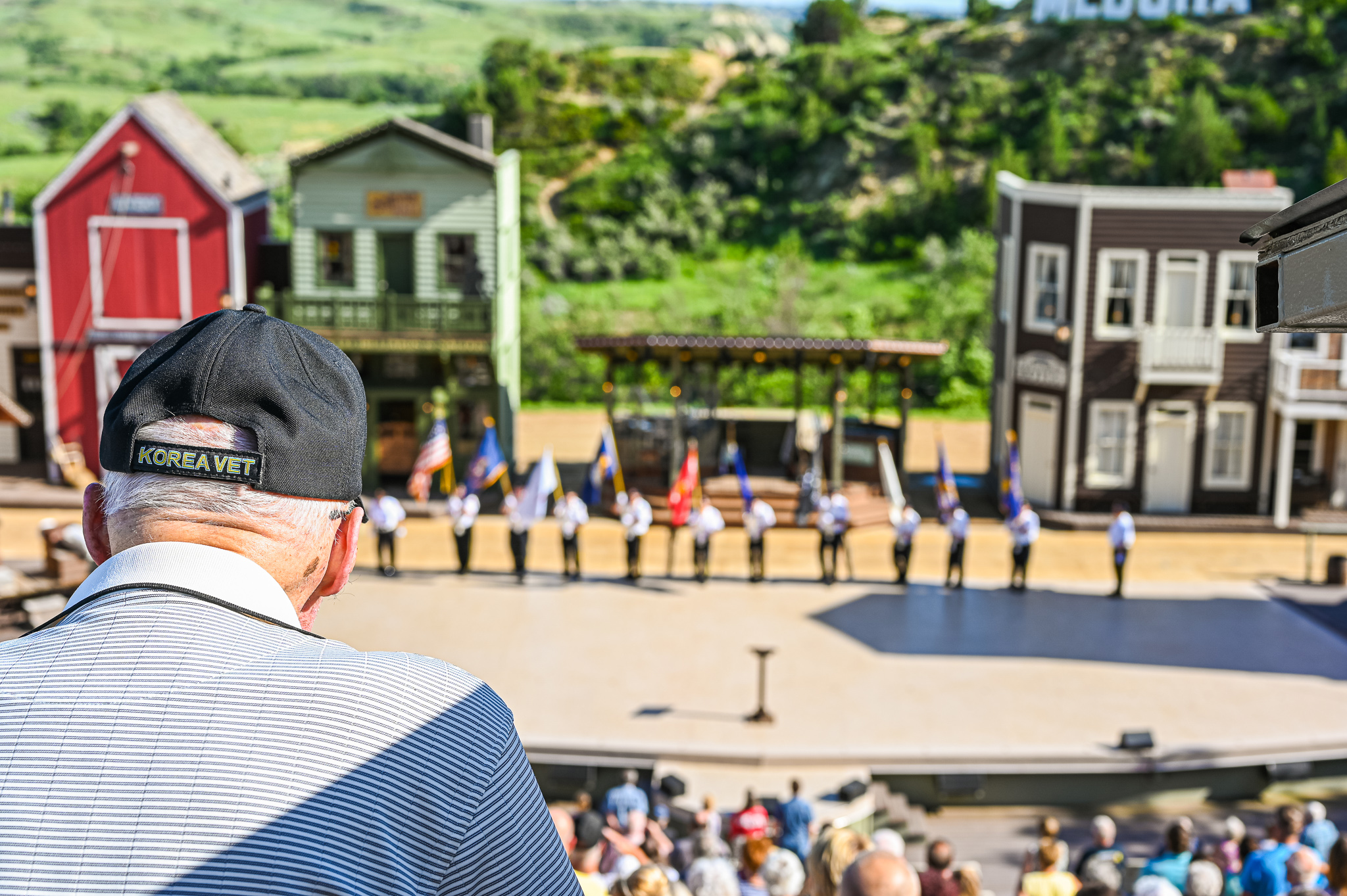 15 Jul

Veterans and Military Appreciation Day 2022: Our biggest tribute to veterans ever!

Each day at the Medora Musical we strive to honor the men and women who have served our country. But July 10, 2022 was extra special in Medora!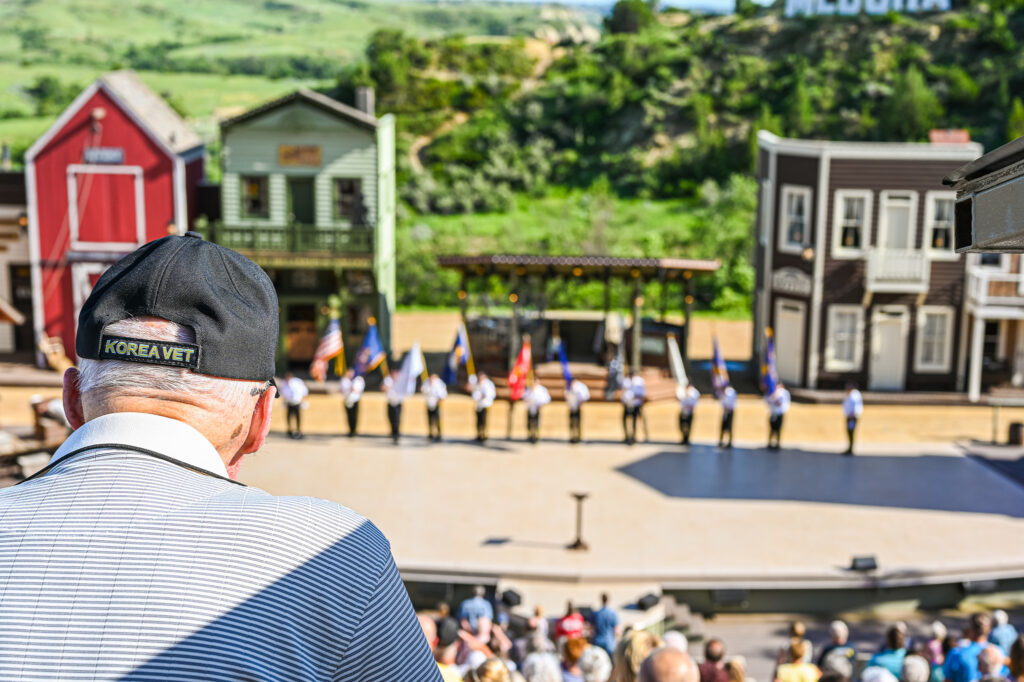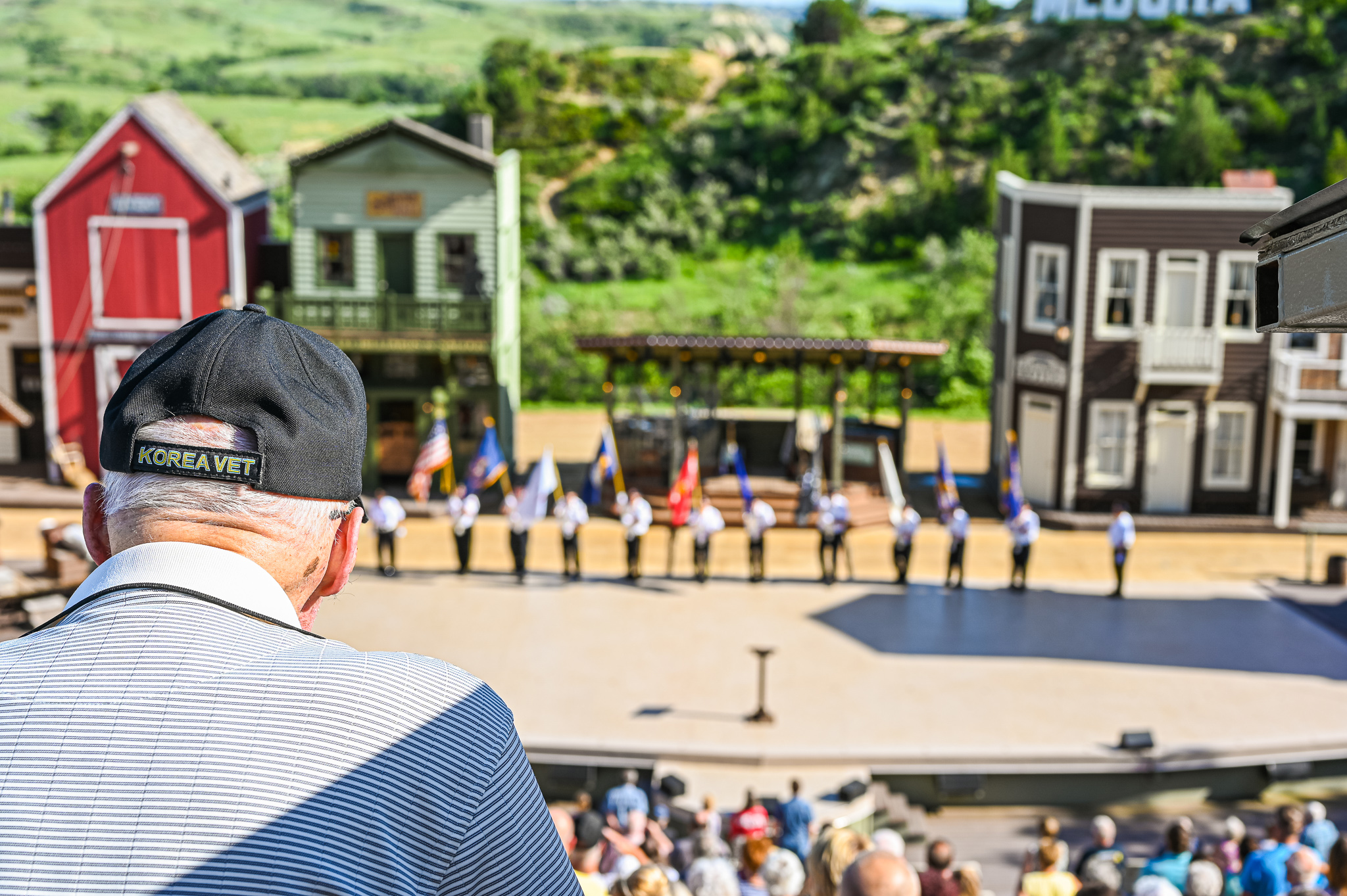 Thanks to generous donors who have supported our Veterans Endowment, this year's Veterans and Military Appreciation Day in Medora was bigger and more special than ever before.
This year we were able to:
Welcome 362 veterans, active duty, and reservist military members to the Medora Musical at no cost
Honor veterans with a speech by Vice Admiral David Architzel, the retired commander of the USS Theodore Roosevelt
Dazzle the audience with a flyover by a historic Beechcraft T-32 Mentor aircraft
Welcome the Veterans of Foreign Wars and American Legion Color Guard from Mandan, ND to present colors before the Medora Musical
Host a special Q&A panel discussion with four distinguished veterans in the afternoon
We invite you to re-live the day by scrolling through our slideshow of images below!
We also want to extend an invite to you to support the Veterans Appreciation Day Endowment fund. It's thanks to that growing fund that we were able to say 'thank you' to our nation's heroes — and the more the fund grows, the more ways we'll be able to extend our gratitude!
Learn more about the Veterans Endowment here. And follow this link if you'd like to chip in now!