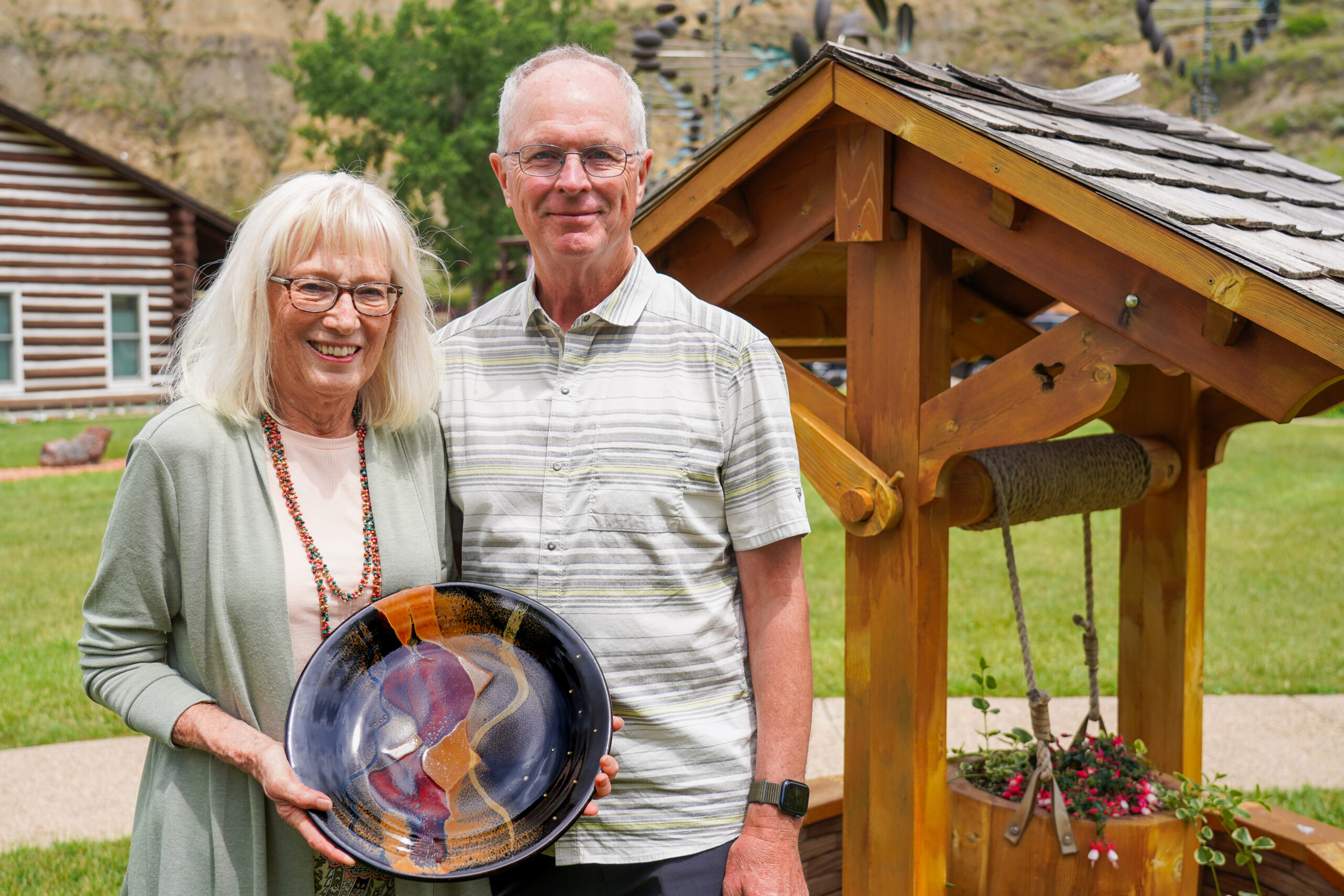 30 Jun

The 2023 Bully Spirit Award: Duey & Char Marthaller

When you think of Char and Duey Marthaller, you think about Medora.

Their story began like many others.

"When our kids were little, we started coming out here, probably 40 years ago," Char told TRMF. "We came out with the boys, just goofing off in the park in Medora. We really enjoyed it here."

"Then when our grandkids were born, then it accelerated quite a bit," Duey added.

Those family connections planted seeds for the future.

Following Duey's retirement in 2013, the duo set their minds and hearts on volunteering in Medora – and working on special projects.

"January is always 'Medora month,'" Char said. "That's when Duey would start working in his workshop, whatever we needed to build or get ready for the summer."

The fruits of that labor can be found all over Medora: from the wishing well in the Andrist Wind Garden to drip irrigation systems for Medora's flowers; from remodeled apartments above the Ferris General Store to signs and benches at the Medora Campground.

"Whatever job it is, it's the two of us together. That's the way we've always done it," explains Char.

So what keeps them coming back? "Certainly it's the people," said Duey.

The people – and the promise of the future in Medora, thanks to the hard, meaningful work of people like Duey and Char Marthaller.

"One of our granddaughters was five or six," recalled Char. "We were walking in town, and she said 'Grandma, I wonder what Medora's going to be like when I bring my kids here.' I don't think I'll ever forget that. This is why we're here. This is why people should be here, doing what they can."

Watch our full video honoring Duey and Char below.