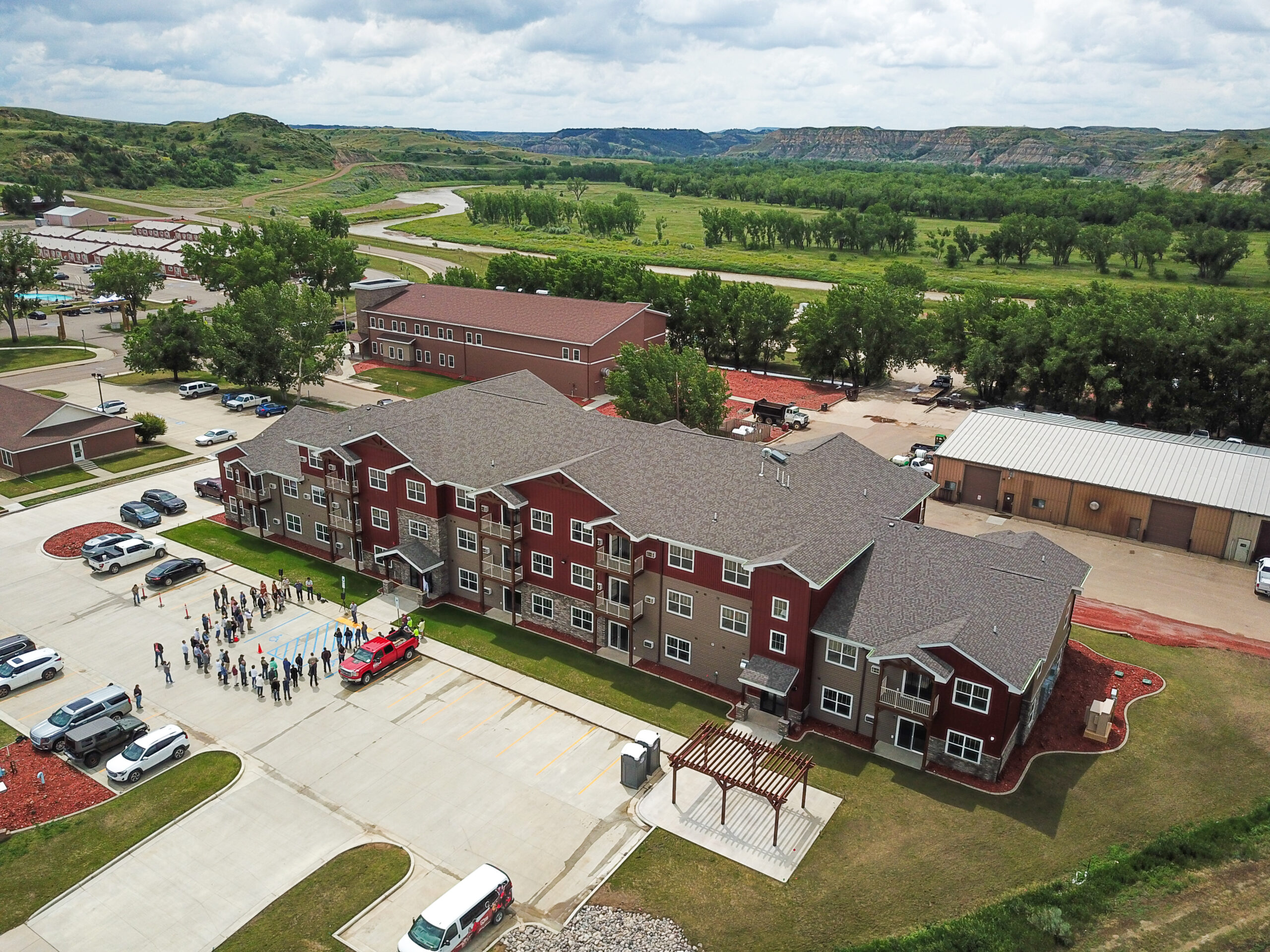 27 Jun

Residents Fill Wild Horse Place After Ribbon Cutting

Families in Medora have a new and much-improved place to lay their heads at night: Wild Horse Place.

On Saturday, June 24, the ribbon was officially cut on the 32-unit apartment building that now houses TRMF employees and their families, as well as Theodore Roosevelt National Park employees and other individuals wanting to call Medora home.

"This is a big day for Medora," said Randy Hatzenbuhler, TRMF President & CEO. "Our Board of Directors saw a critical need for additional permanent housing in Medora, and they encouraged us to move briskly toward the completion of Wild Horse Place."

"Medora would not be the special place that it is without great people," he continued, "and this new addition to our city allows us to recruit even more of those great people to serve the traveling public."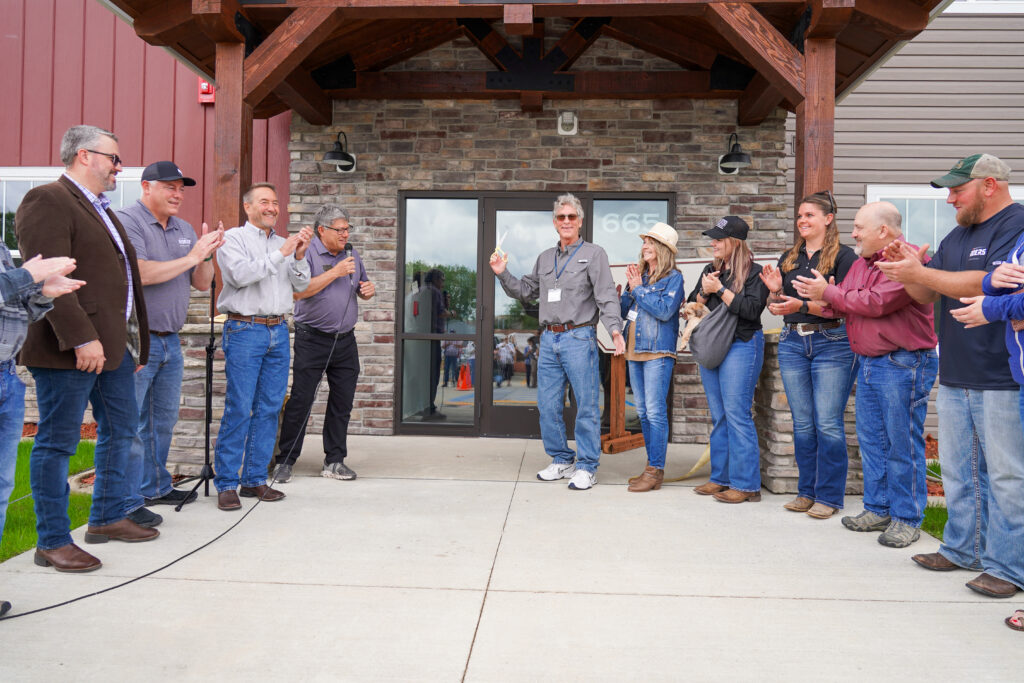 Cutting the ribbon at the ceremony was Greg Bavendick – who, along with his family, contributed $1.5 million to see the project through to completion.
"The people here deserve it," Greg said following the ribbon cutting. "It's fulfilling for us to be able to help and make their lives a little easier."
Wild Horse Place was also made possible by Rick Berg, whose property group funded the construction. During the ceremony, he thanked the Medora City Commission for helping the project move forward, and highlighted Roers Construction for their on-time, on-budget work.
"We have almost all 32 units rented already, which is unusual," Rick said. "It feels good to know that we're meeting a clear need for this community."
One of those units is rented by Justin Morales, who supervises housekeeping services at the Badlands Motel.
"It's something I've been looking forward to since last year when I learned that Wild Horse Place was being built," Justin said. "I'm on the third floor and I get a great view of the sunset – and the fireworks every night at the Medora Musical."
Wild Horse Place also represents another milestone in the creation of a "campus" for the Theodore Roosevelt Medora Foundation. That process began in 2008 and also includes the Spirit of Work Lodge for volunteers, the Life Skills Center, and the Elkhorn Quarters. Together, these facilities bring together housing, training, education, dining, fitness, and recreation – while freeing up traffic and parking space in downtown Medora.