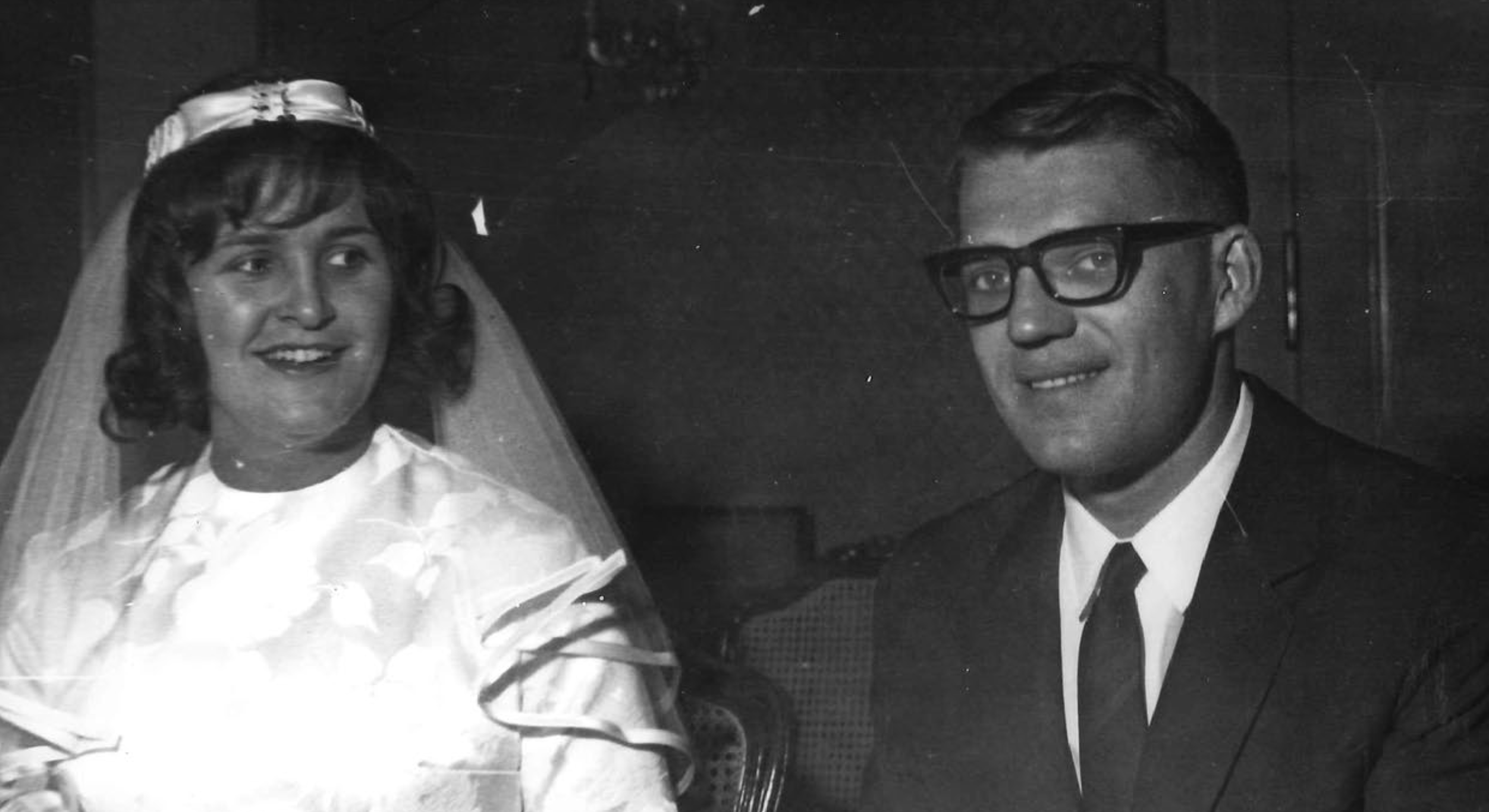 09 Feb

The Medora Legacy Society: How a Love of Medora Inspired John & Hannelore Davis To Give

John Davis met his wife while he was in the Army stationed in Germany. "He didn't speak German and I didn't speak English," said Hannelore. But John was a good dancer, and that impressed her.

"We got married six months after." Three times in one day, as a matter of fact. "They wanted to make sure we both understood what we were doing," said a smiling Hannelore.

First, they got married in a courthouse. Then it was
on to a German church. "Then we had dinner in the afternoon and then we went out to the (Army) post, and I had a priest. My guys in my unit were there and we had the American wedding—so that was that!" said John. That was 59 years ago this July.

When John was in high school, his family moved to Bismarck from their ranch near McClusky. His father, John E. Davis, was governor of North Dakota from 1957-1960. As fate would have it, they lived across the street from Harold and Sheila Schafer. A lifelong connection to Medora was born.

Back stateside, John couldn't wait to take Hannelore to the Badlands. Their first trip was in the fall of 1957. A second love blossomed.

Hannelore took heart watching the way Harold and Sheila lived and remembered asking Harold why he gave so much away.

He said, "You know what I found out? If you give something, you get it ten times back. It's a feeling
you have in your body or soul. You just have to do it because it makes you feel good and then it's just part of your life."

John added, "He lived that way, and I watched him live that way, and Sheila was a great part of that."

Lesson learned. "Just be kind, be nice, and it comes back to you," said Hannelore.

With a deep love for each other, their family, and Medora, John, and Hannelore included TRMF as a beneficiary of their trust. They want their legacy of philanthropy associated with Medora.

"I wanted our kids and our grandkids and our six great grandkids to see and experience it and to keep it, to see what it really does for yourself," said Hannelore.

"I know that it was kind of mixed emotions when I put the ranch in the trust. And it felt good. And I felt it was a very good feeling to know that it was something I could do and it's not for me," John said.

"Liebe." It's German for love. For John and Hannelore, it translates to love for each other, love for Medora, and love for the spirit of giving.
---
About the Medora Legacy Society
The future of Medora depends on the continued support of special people who, like Harold and Sheila Schafer before them, recognize the potential that this town holds for positive, life-changing experiences through history, education, and entertainment.
Visit https://foundation.medora.com/planned-giving/ to learn more about how you can help  you can ensure the family traditions we cherish in Medora are preserved forever.