24 Jun

INVITE: The Grand Opening of Pancratz Trail in Medora

(Medora, ND) – The Theodore Roosevelt Medora Foundation (TRMF) and the Medora Chamber of Commerce would like to invite you to a special ceremony to celebrate the completion of Pancratz Trail in Medora, North Dakota.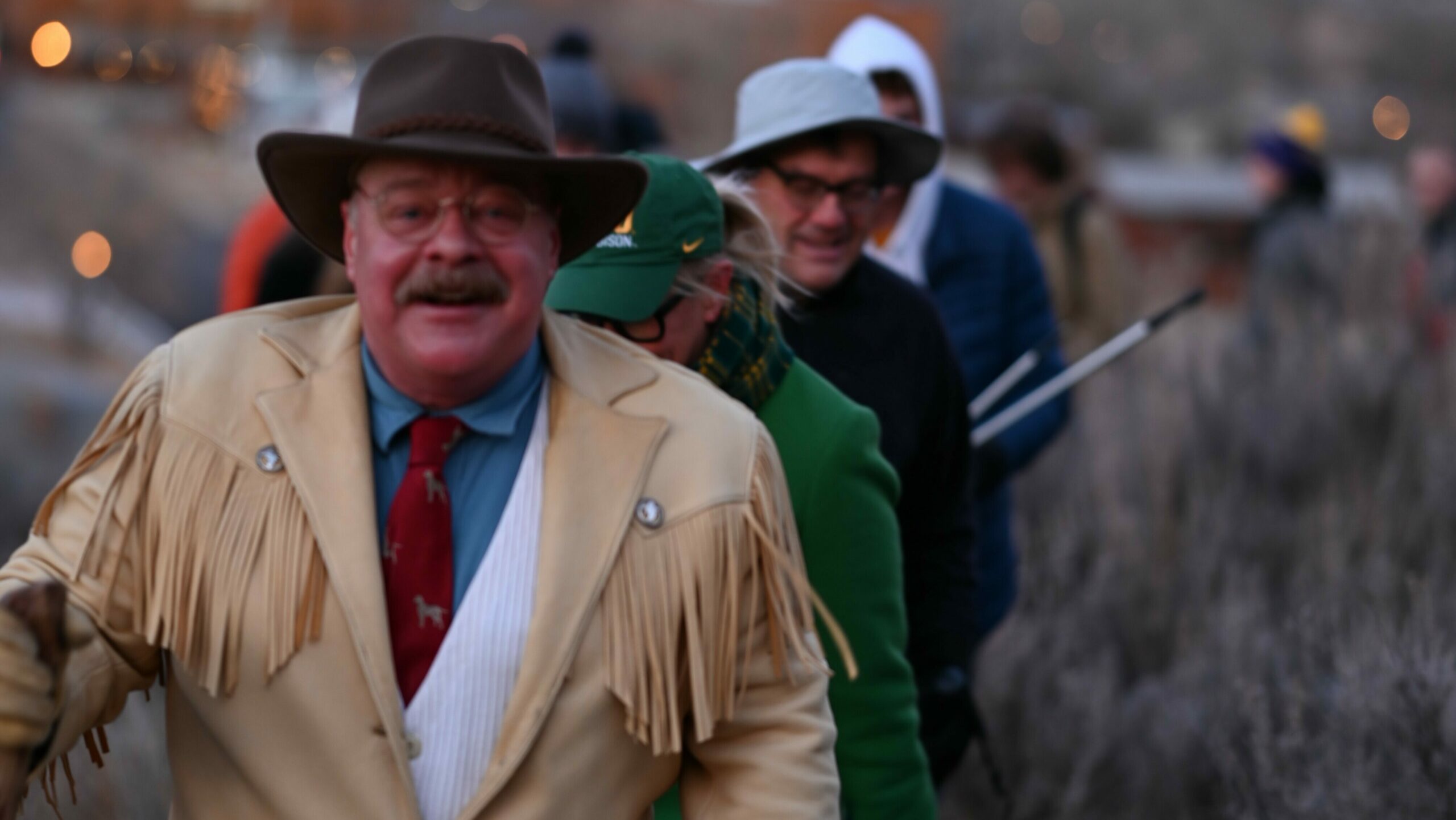 Pancratz Trail is a brand-new hiking trail built into the butte that overlooks Medora. The one-and-a-half mile route offers 728 feet of elevation change—and a fabulous view of the town below. It features easy, moderate, and advanced segments along the trail, great for hikers of many skill levels.
A ribbon cutting ceremony for Pancratz Trail will be held Thursday, June 24th at 4:15 PM MDT at the trailhead just off 6th Street.
"The brand-new Pancratz Trail at Point to Point Park is purpose-built, connecting right to downtown Medora, so that visitors and community members can connect in yet another way to Theodore Roosevelt's time in the Badlands," says Justin Fisk, Chief Marketing and Strategy Officer for TRMF. "We hope that some of those trail users feel a similar spark that he did all those years ago in beautiful North Dakota."
Pancratz Trail was made possible by a generous gift from Linda Pancratz and her daughter Lizzy. Linda is an alumna of the University of North Dakota, the CEO and chairwoman of Mountain Capital, and a member of the TRMF Board of Directors.
"Our family was excited by the opportunity to create trails that connect hikers young and old to Teddy Roosevelt's love of the great outdoors, to explore the beauty of the Badlands and the 'strenuous life,'" says Linda Pancratz. "This new trail is a free, easy-to-access, one-of-a-kind experience that can be enjoyed by visitors from around the world, and school kids just down the block in Medora alike."
Pancratz Trail is another completed part of TRMF's Point to Point Park project. In 2020, a brand-new 18-hole mini golf course, Little Bully Pulpit, opened along with Manitou the Zipline, a ride named for TR's horse in Dakota Territory. Both attractions received overwhelmingly enthusiastic receptions from visitors, and early signs show the same for the first phase of Pancratz Trail.
Speakers, members of the TRMF Board of Directors and Staff, as well as local officials will be on hand and available for media following the ribbon cutting event. We hope to see you in Medora on June 24th!
LINK: Photos of Pancratz Trail in Medora
###
TRMF CONTACT:
Tim Olson, Foundation Communications Specialist
Theodore Roosevelt Medora Foundation
(701) 223-4800 / timo@medora.com